For Canva lovers: now you can bring Canva designs directly to your in-app messages and user guides
No design skills? No design team? No worries. We provide an easy way to create and upload designs from Canva directly to Helppier.
A few years ago, Helppier's mission started with improving overall online user experience and reduce frustration through interactive user guides that require no coding or IT skills. Since then we have been evolving our product and strengthening our integration abilities.
Now with Helppier 4.0 and amidst a worldwide pandemic, we identified the need to shift our path slightly to improve the way product and marketing teams communicate business changes with users, through appealing popups, banners, warnings, and other types of in-app messages.
With this in mind, we recently introduced beautiful ready-to-use templates and powerful customization tools so anyone, including you, can quickly create in-app messages for a specific website or web application.
To make this new version even more powerful, today, we're extremely happy to announce an integration with the Canva design tool. 🎉🎉
This integration allows you to quickly create and upload graphic designs from Canva directly into your in-app messages, making them even more appealing. Now there's no excuse for designing bad-looking messages for your website. 😉
So, what is Canva? 🎨
For people who have never used the tool: Canva is a powerful and easy-to-use tool that allows creating beautiful imagery and graphic designs for free — without requiring any design knowledge.
It offers a great selection of ready-to-use templates, illustrations, and icons that you can use to craft social media posts, animated gifs, corporate presentations, flyers, and the list just goes on.
As a marketer and Canva user myself, sometimes I cannot depend on my design team to launch a specific campaign. And I know how difficult it can be to create appealing designs with complex tools. 😅
With this challenge in mind, at Helppier, we thought Canva would be the perfect tool to integrate with and achieve our goals.
How does the integration work? ⚙️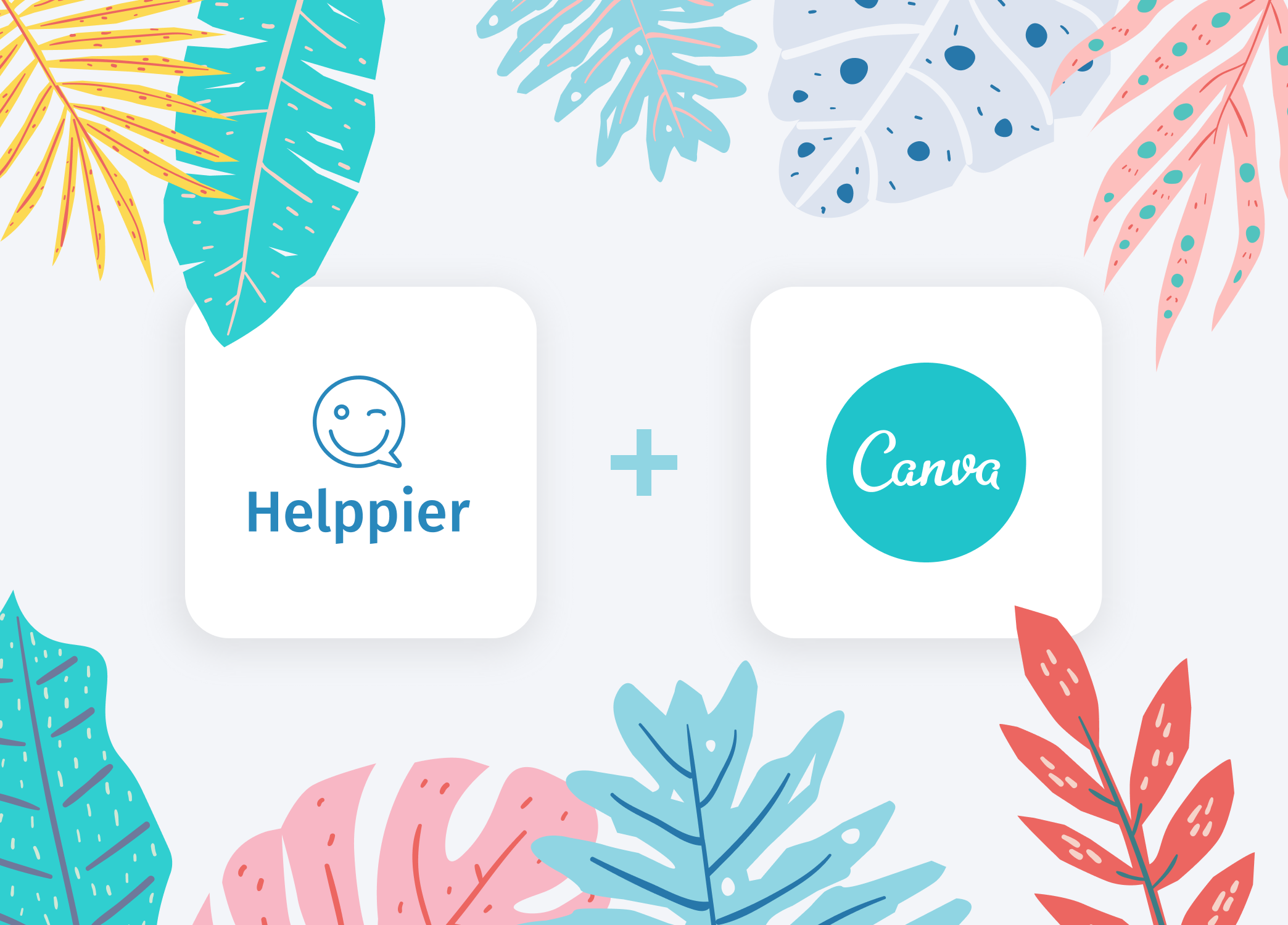 With this integration we want our users to completely unleash their creativity when designing in-app messages. We want anyone to be able to create and publish engaging onboarding tours, tooltips, banners, and popups without any help from their development or design teams.
With that said, we provide an easy and quick way to bring Canva designs into Helppier and use them as backgrounds or images for your in-app messages and user guides.
Here's how it works:
✨ Record your in-app message using Helppier;
✨ Customize its text, template, and colors;
✨ Choose the Canva icon when uploading images or backgrounds;
✨ Create and upload one of your Canva designs;
✨ Click "Publish" — the image will be added to your message!
Examples of in-app messages you can create 🖌️
This integration pushes all boundaries when it comes to design as it allows you to create dozens of combinations, in minutes. Combine Helppier's beautiful templates and Canva designs to create engaging popups, banners, warnings, tours, and much more, for users on your website or platform.
Some designs you can bring into Helppier
✨ Illustrations
✨ Gifs
✨ Corporate images
✨ Social media graphics
✨ Banners
A few messages you can design
1. Banners to promote lead-generating content such as ebooks or infographics;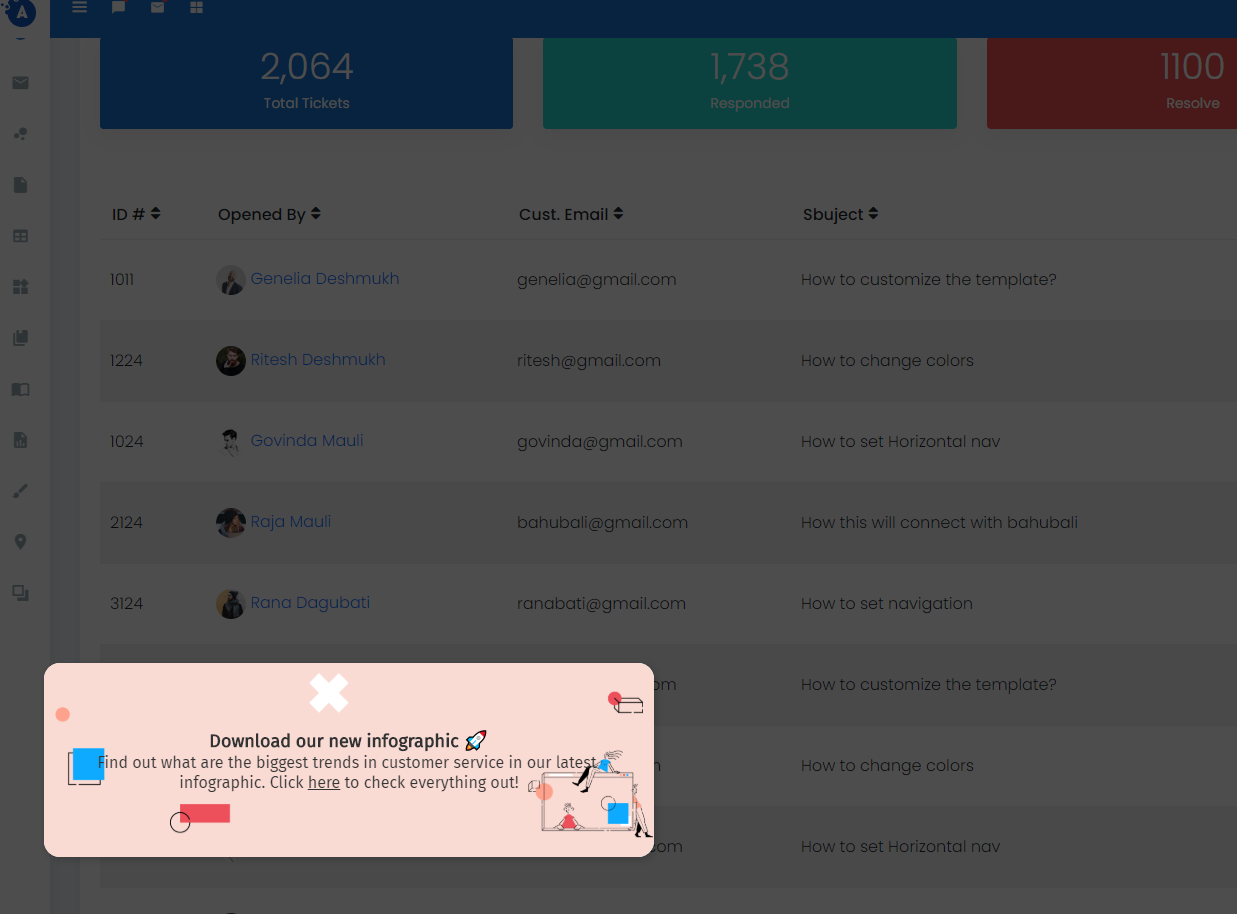 2. Product tours to help new users get started with your platform;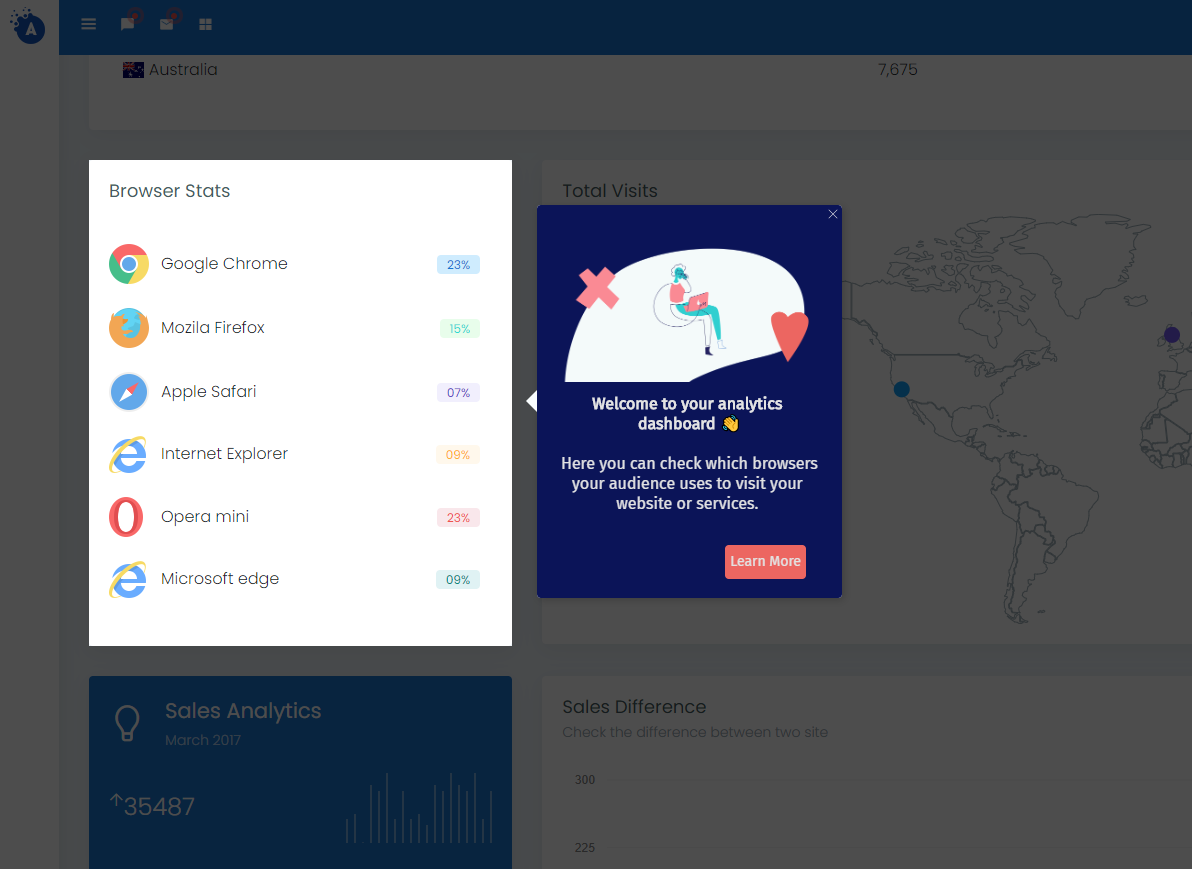 3. Popups to announce discount campaigns, coupon codes, or new products;
Every aspect of Helppier's in-app messages can be customized including the color pallet, size, position on the screen, header, and footer. With this integration with Canva, you're able to bring them even further using engaging illustrations, images, and designs.
We are very excited about this integration and invite you to try out by signing up for a free trial here. For more information about our features make sure to check our website at www.helppier.com and follow our Facebook and Twitter pages.
Time to unleash your creativity 🚀