Today is a very proud day for us at Helppier.
After months of hard work developing customization options and perfecting our onboarding messages, today is the day that we launch an online directory with over 40 in-app messaging templates for SaaS products. 🍾🥂
Here's the link 👉 templates.helppier.com
Our goal is to provide all SaaS professionals proper guidelines in terms of messages to engage and onboard users into their products more effectively.
We'll update this directory so you have fresh new ideas frequently, introducing designs and messages for different use cases and even industries.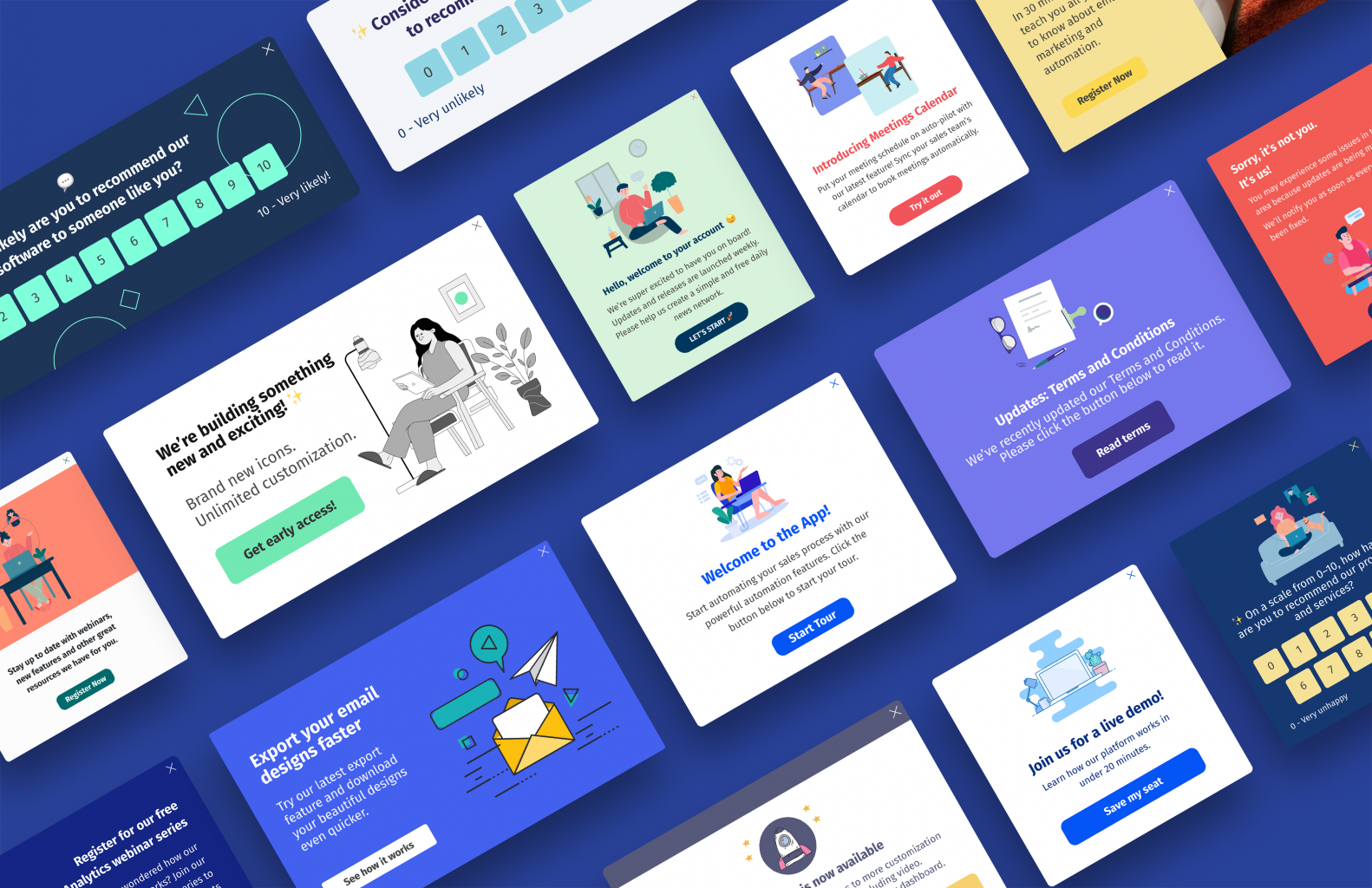 With this library, you won't need to think about the layout, design, colors, and even copy. 😉 You can select from a range of 40+ ready-to-use Helppier templates and navigate through different categories to find what type of message you need for your product.
Here are the different categories:
🚀 Welcome Messages
🚀 Demos & Webinars
🚀 Feature Announcements
🚀 Alerts & Notifications
🚀 Feedback Surveys
This directory will give you dozens of options as to whether you need to onboard new users with a quick welcome tour, or need to announce a new feature.
Since all our templates can be customized, the options are endless.
Here are some of our favorite templates: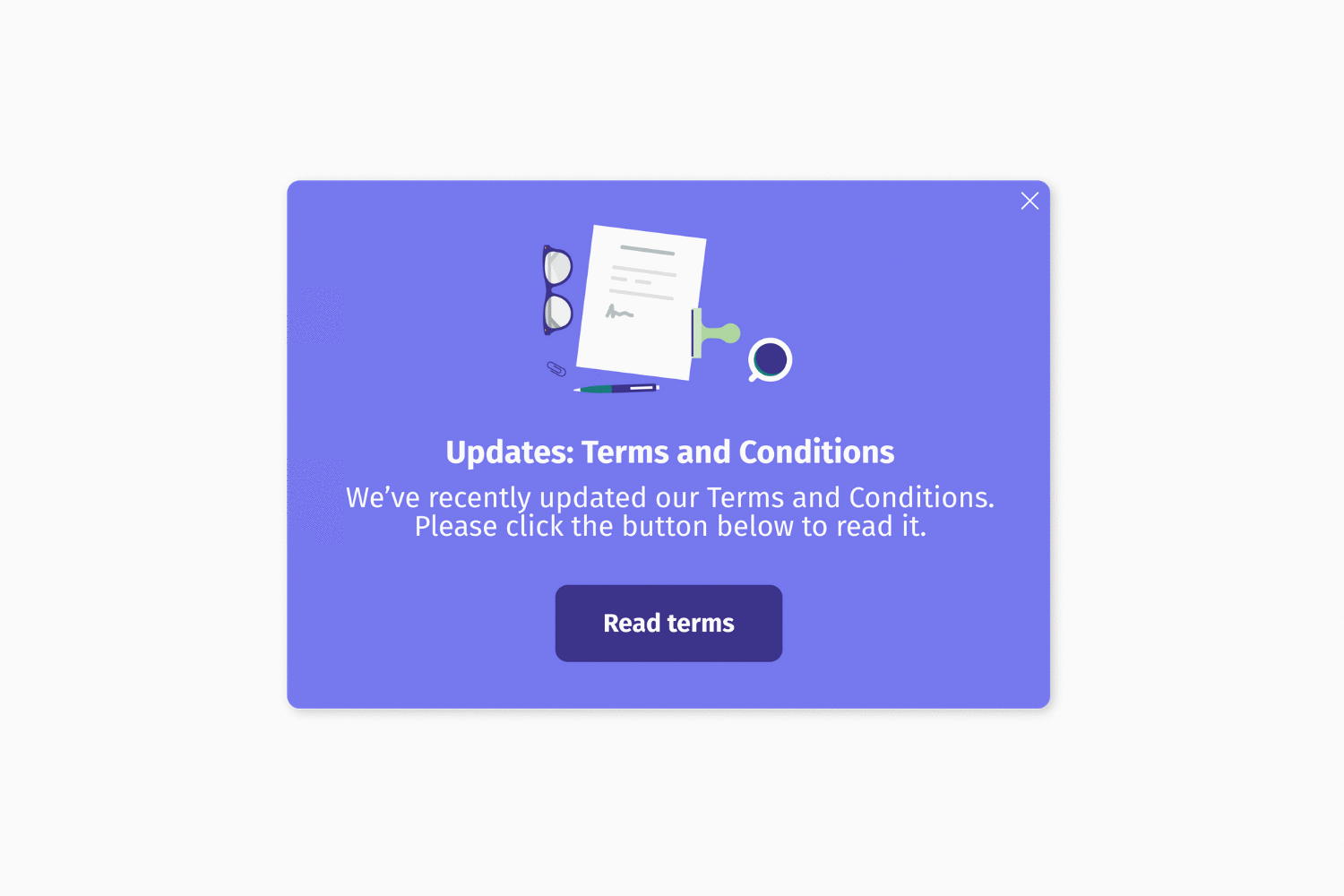 In this directory, design professionals can also submit new templates and become part of our community by creating engaging designs using Helppier and share with our team. We take the time to review each one and upload them.
We really hope you find this library useful and that it helps you create in-app messages for your product even quicker. Please do share your thoughts with our team and, if you have a minute, show us some love on Product Hunt. 🙏
If you want to try our in-app messaging templates right away, you can signup for a free trial here.
Visit Templates Library