Targeting and communicating to the right audience can be an important competitive advantage and with the Helppier SKD it can be done easily
Helppier can bring an easy way of content delivery, with several templates and customizable blocks to use. However, helpful and pleasant content by itself does not get the job done. Small companies or teams can compete with larger companies and teams by knowing their audience and targeting people within that group. Often there is an idea to be shared, a Key Performance Indicator to be improved, and customer support to improve efficiency, the trick is to know and be able to identify to correct group of yours to direct the message to.
To provide the ability to target users for each tour or in-app message, Helppier developed a process of marking and following users.  
How does Helppier SDK target and segment users?
Helppier provides two different approaches to target users. First, the client company can interact with our API to provide a unique and random identifier for a specific user. Another approach, when the company client does not provide an ID through our API, is to generate automatically a unique and random identifier, sometimes based on the device itself. With one of these approaches in place, Helppier allows the creation of content for specific groups of users.
The second stage is to provide a complete set of tools through the API to be able to manage the behavior of content when the user does not get the entire information when the content should be displayed when it should be stopped or even closed.  
The Helppier API provides very detailed control when it comes to managing the frequency of the tours and in-app messages. It allows it to start every time the user is in a specific view. Every session, this means that after the login is expired it will display the content once again. Another option is to display the content after a specific amount of time.   
It's also possible to set the stop condition. The content creator can set it to never stop, in this case, the content is always displayed, regardless of what the user does. Another option is to set the stop condition after displaying the content a specific number of times.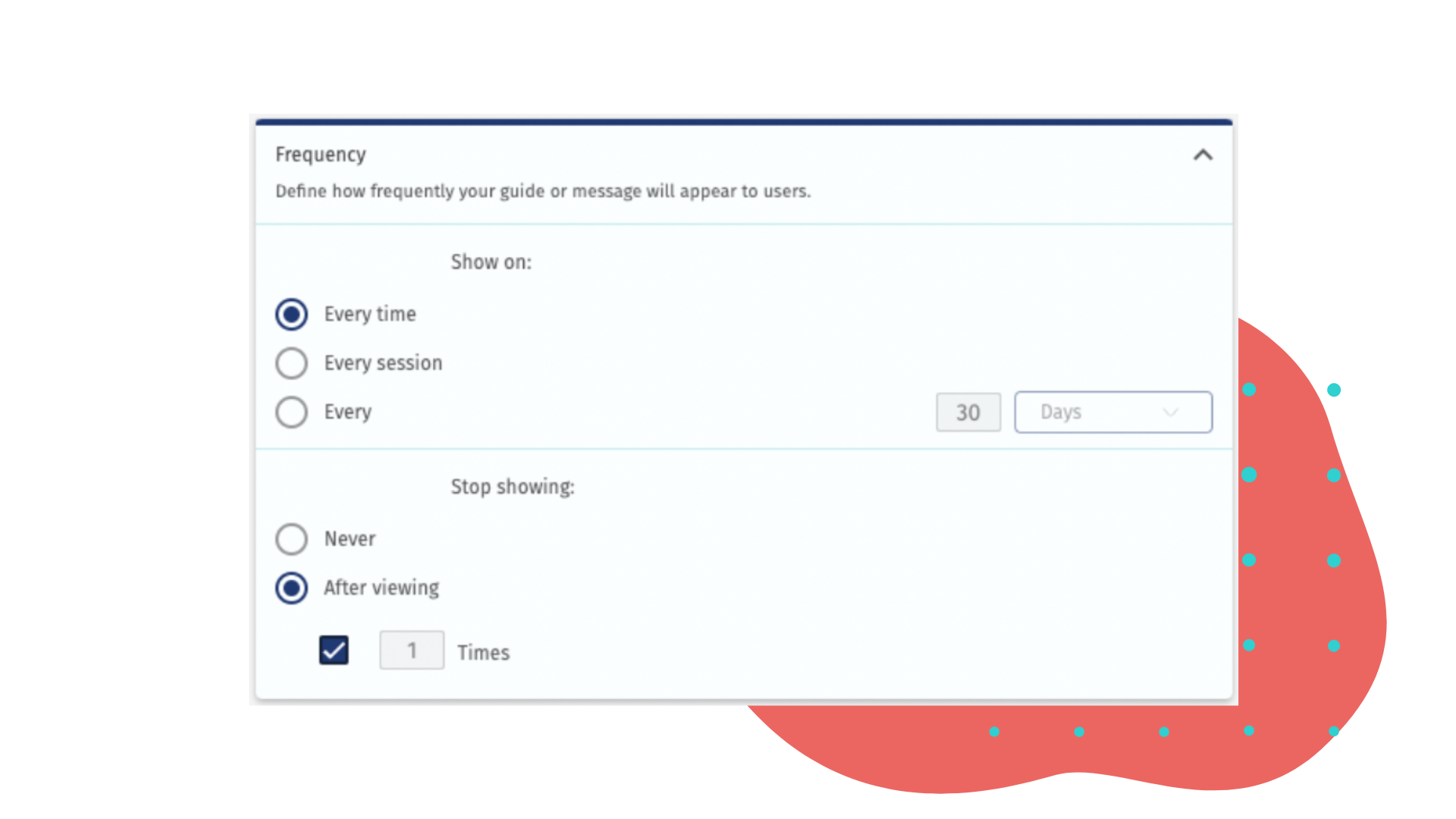 The API provides also methods to manage the time interval, setting a tour to be displayed only between specific dates, for instance. On the contrary, the content can be always available.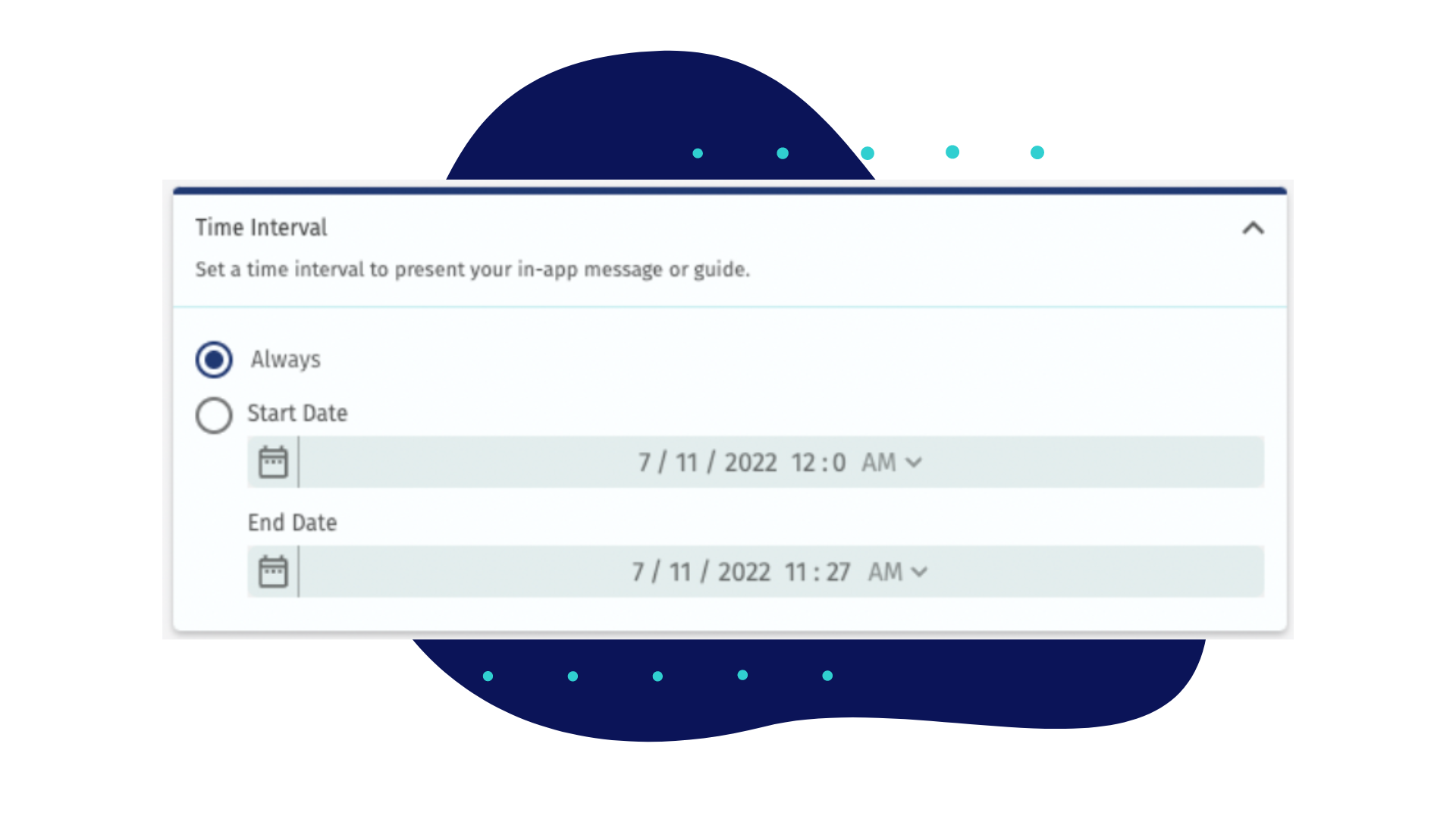 The number of seconds to display the content is also a very helpful feature, normally targeting users that are stuck on a view for quite some time, possibly due to some doubt.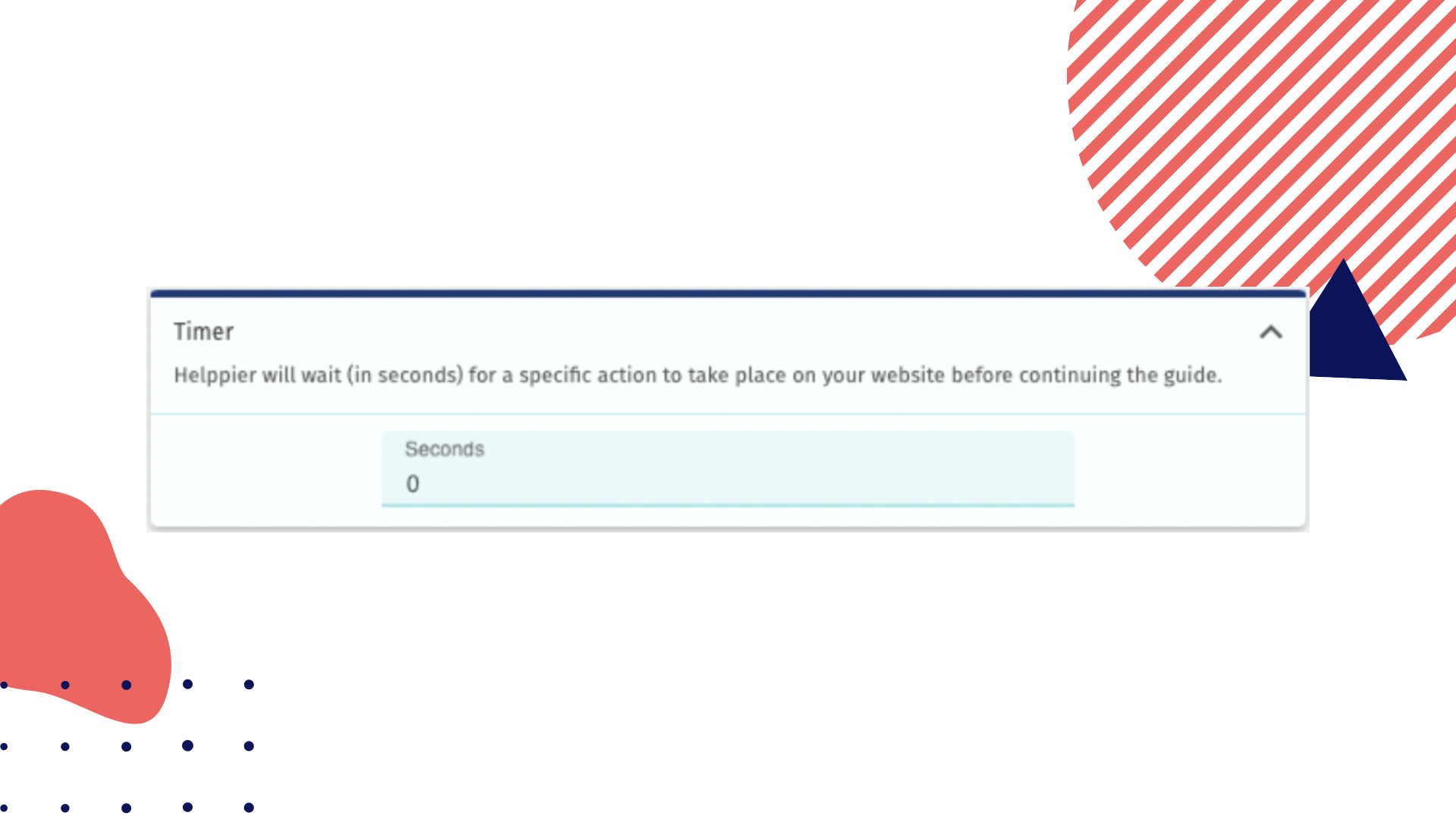 Finally, Helppier provides a way to display the content only on specific activities. This can be managed by the client team, which possesses a deep knowledge of their application.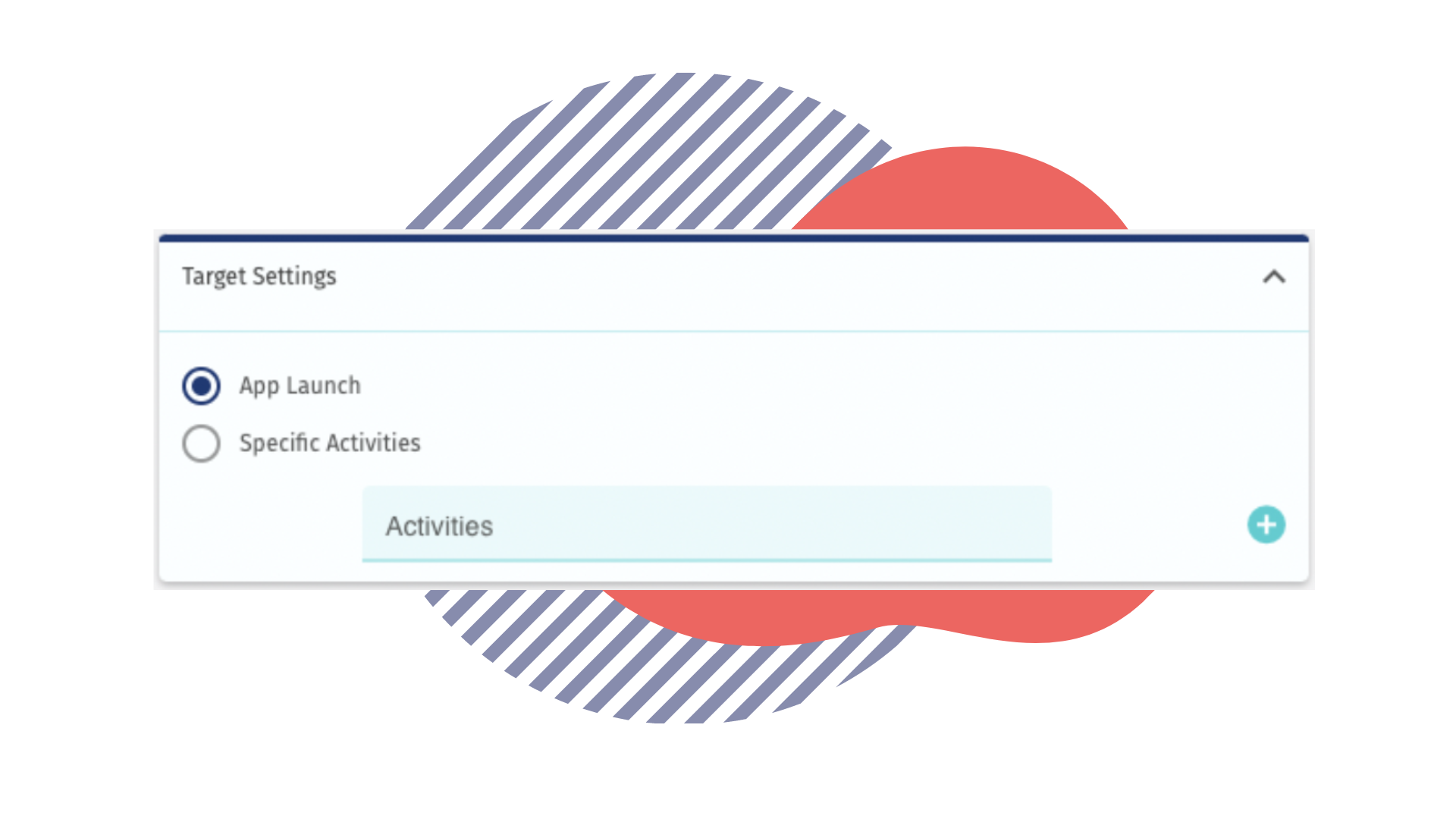 ---
Thank you for reading and have a great week! 😊
In case you are looking for a mobile tool to display the right message, with a beautiful design to target and segment users check out our website.