Knowledge Base
Give access to help articles while users are browsing a webpage.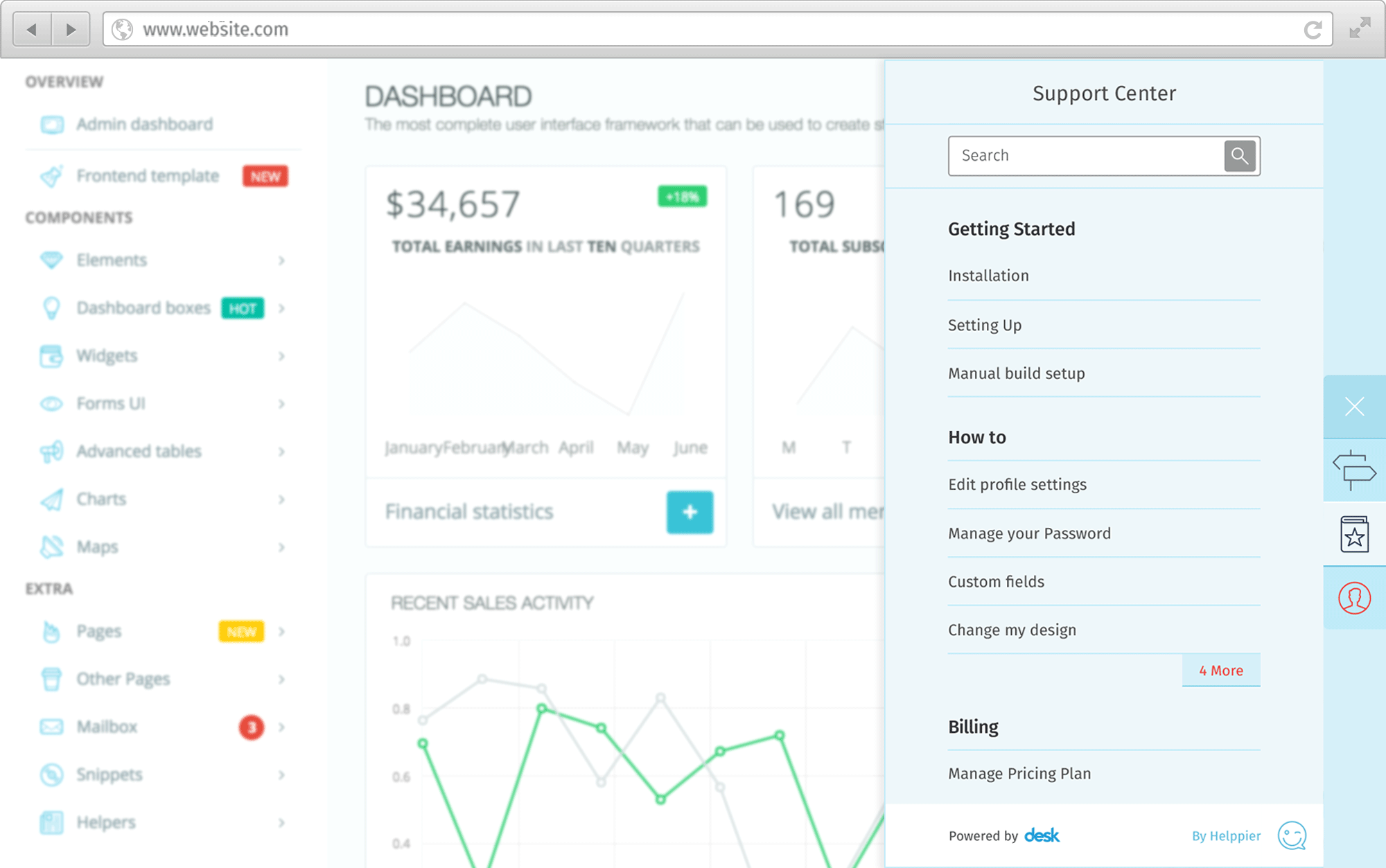 Provide an interactive self-service experience for online users
Time is precious nowadays, don't waste it looking for documentation. Integrate your Knowledge Base to display articles on any page, and follow steps at the same time. No need to change between tabs.
Zendesk and Desk integration
Integrate your Desk.com or Zendesk account on Helppier's backoffice and gather your Knowledge Base articles in one single hub.
On-page display
Our widget will load all your support articles, and sort them by topics. This way users can access your documentation on every page of your website.
All information in one place
Often, users need to go back and forth between pages to find the information they need. You just need to embed your knowledge base systems into our widget and centralize all information in one place.
Effective and interactive support
This feature will enable users to read information and follow steps simultaneously, becoming a much more effective way to learn how to use your web application or website. This way you can avoid upcoming support calls and reduce costs.
Quick self-service for lost users
Users shouldn't have to wait or look for an answer. Display support articles right when they are navigating your website, and allow an immediate self-service tool that will help them solve their problems right away.
Powerful content search
Users are able to quickly access the information they need by just typing a few keywords. With one search bar you can access and open different types of files, including not only articles, but also step-by-step guides, without ever leaving the page.